I recently committed to a three-week experiment in following a vegan diet—a way of eating I had long regarded as extreme. No cheese? No eggs? No milk? Along with no meat? It seemed a lot like no food.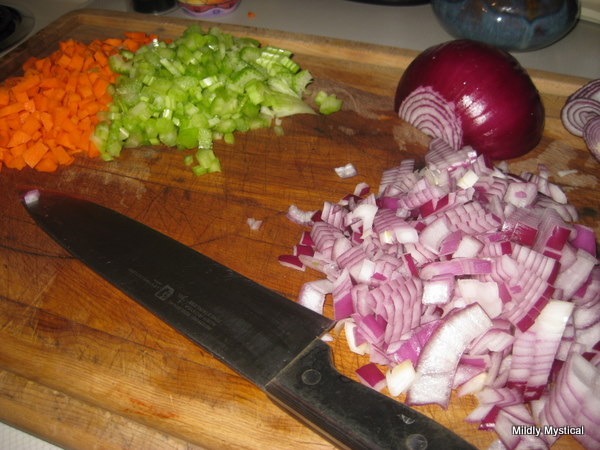 But I was intrigued when my brother, whose favorite meals include Wendy's double cheeseburgers, said he was trying it. And less than a week later when he said he felt more energetic than in a long while, I ordered the book he had been reading. By the time I had read most of 21-Day Weight Loss Kick Start: Boost Metabolism, Lower Cholesterol, and Dramatically Improve Your Health, by Neal D. Barnard, MD, I decided to give it a try.
To take on that kind of change, even for just three weeks, is a major undertaking. It means learning to cook with strange ingredients from unfamiliar grocery store aisles. It means bringing new lenses to reading a restaurant menu. If nothing else, it's gratifying to now know I can take on something new and make it work. But more importantly, I feel better for the changes I've made.
Given what I had read and heard, I wasn't entirely surprised by that. The unexpected part of the experience has been the help I received from friends, which was an unanticipated pleasure.
As I first considered this three-week trial, I mentioned to a few people what I was thinking about. Not only were they supportive and interested in how things were going, those with more experience in this way of eating have shared books, recipes, tips, ideas for menus, and a great deal of encouragement. A dear friend even walked with me through the Good Foods Co-op, pointing out some of the items that would help me prepare satisfying meals.
I could not have anticipated the warmth, encouragement, and practical help offered by many different people in my life. Some I knew well, some were acquaintances. But all were eager to talk about the positive results of switching to a plant-based diet. I came home from a conversation at my hairdresser's with a recipe carefully written by someone glad to offer help in learning a new way to eat. Even the owner of our favorite Chinese restaurant noticed the change when my family ordered all tofu dishes. He was happy to hear about the diet we were trying and urged us to stick with the vegetarian way.
I'm struck by the generosity and goodwill of those who have helped me learn a better way to nourish the body. All the people who care enough to offer their experience and knowledge have made this challenge so much easier. In their help and support for what they have found to be a better way of life, they have offered a kind of hospitality that reminds me of what churches try to cultivate. Change is hard and we all need help when it's time to make a transformation in our lives, no matter what kind it may be.
This experience will certainly shape the way I eat from now on. It also has me considering how communities naturally arise when people find something so good that it's worth sharing, and want to help others along the way.
Is there a community that helps you through the transformations that life asks you to make?