Last weekend was my daughter's college graduation—a festive, joyous, exhausting two days of observing the rituals, celebrating the accomplishments, savoring the moments, and packing up the contents of her dorm room as she leaves college behind.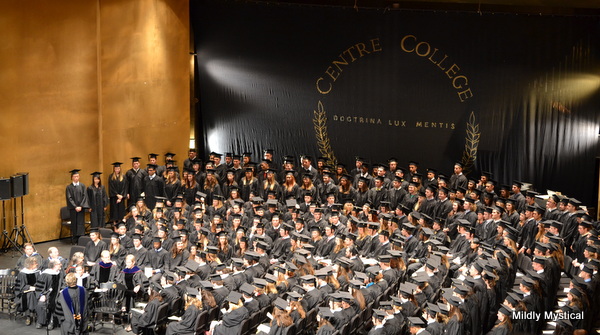 In the midst of it all was a baccalaureate service with remarks by Rabbi Joe Rooks Rapport, who also happened to be another proud parent of a graduating senior. One of the things he spoke about in his address was the power of simple events to deeply affect our lives, and how sharing ourselves in ordinary ways can profoundly affect the lives of others.
He spoke on a quiet story from Genesis where Joseph, the dreamer, sent by his father to find his brothers, is wandering through a field on his search. When a man appears and asks where he is going, Joseph describes his task and asks if the man can help. Indeed he does know where the brothers are and directs Joseph to them. It's not a dramatic story in itself, but it leads to the events on which a nation's survival depends and a history in which its identity is forged.
This turning of events on such an unremarkable occurrence reminds me of the familiar poem by William Carlos Williams:
So much depends
upon
a red wheel
barrow
glazed with rain
water
beside the white
chickens.
A person's life can pivot on events that seem small at the time, on a moment as simple as receiving directions, on a tool as humble as a wheel barrow, or even the wheel on which it balances.
The rabbi reminded us that we're walking around like jigsaw puzzles, with everyone missing some pieces and also holding parts that belong to someone else. These extras usually don't seem worth much to us, they're just something we carry around. But when we offer them to the right person their value is extraordinary.
It may not seem life-changing to tell a friend we believe in her when she feels defeated, or to talk to a student about our chosen field, or to offer some direction when we know the way. But we never know what might be the point on which someone else's life turns. If we pay attention, we might see we're in a position to help.
Acts of generosity help to heal the world in the only way it can be healed—one heart at a time. So we offer what we have and let the abundance of creation multiply those gifts.
To use a New Testament illustration, each of us carries around loaves and fishes that can go a long way.