"Everyone talks about fighting cancer," a dear friend in the midst of that struggle tells me. "They talk about it as a battle. The doctors say you have to fight." But she goes on to say that "battle" isn't the best way to describe what she has to do.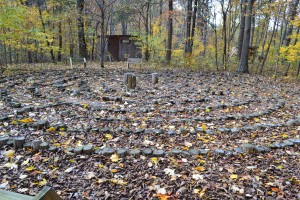 A battle implies a clash in which the enemy can be vanquished. It suggests a singular foe. But my friend understands that her challenge is to continue living her life with the people she loves, even as she endures treatment and manages its details. The cancer she contends with is a chronic condition that will, in some way, remain present in her life. The hope is less for a victory than a truce.
For someone who does not want the disease to define her, making it the primary focus of her life would be a kind of giving in. To cultivate the discipline of mind and strength of heart to live and love, even through the ongoing demands of cancer treatment, is an entirely different mindset.
My friend is required to spend a great deal of time caught up in the medical machine that is our health care system. Even with the support of family and friends, she has a difficult task in trying to bridge the gaps between the realms of the different physicians involved in her care, and in navigating the labyrinth of the way our doctors and hospitals practice medicine. All of that is on top of the myriad details in keeping everyday life on track. It would be easy to allow those challenges to take over.
But she continues to be involved in the lives of her family and friends. She spends time with her grandchildren, works on her poetry, has coffee with her writing group. She maintains her interest in politics as well as her walks around the park, and lends a sympathetic ear to others. She remains grounded in her life even as she undertakes the requirements of her treatment.
Her battle is for her life, at least as much as it's against cancer. She tries to avoid being consumed by the fight, so she can enjoy what is precious to her. She resists being focused only on treatment, not wanting to put off her life until later. Her fierceness is in her determination to live, even now.
She is like a birch tree, rooted in her life, bending with the force of the strong winds blowing and straightening when they subside. I respect her strength and courage, and I appreciate her wisdom. I am blessed to have her as a friend.