The reasons to grow jaded about Christmas are all around. The world seems as troubled as ever for these two thousand years, and the demands of the holiday season itself can feel more like pressure and stress than comfort and joy.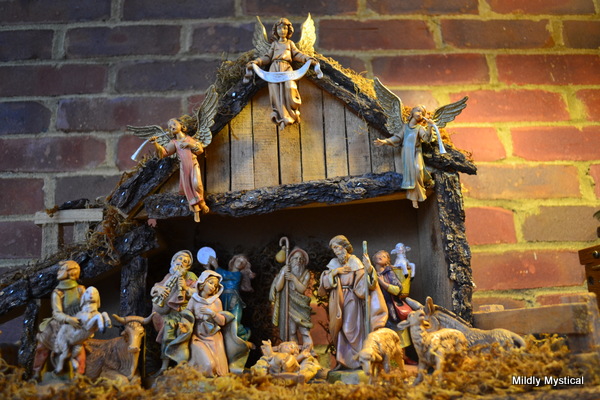 Yet we keep telling this story of a birth in a stable, the angels and shepherds, a star in the heavens and wise men bearing gifts from afar. We know the story from childhood, but it's more than a children's tale. This familiar scene pulls at us because it holds something we need to remember.
Heaven and earth meet in the Christmas story. They come together in the physicality of childbirth and the visitation of angels, the earthiness of the stable and the portent of the star.
A young mother bears a child and God is born into the world. In wisdom we recognize the sign set in the heavens, and in wonder we heed the message that comes to us in the fields. Human life is infused with the divine. The dark world is visited by angels of light. There is more to this life than we can sometimes see.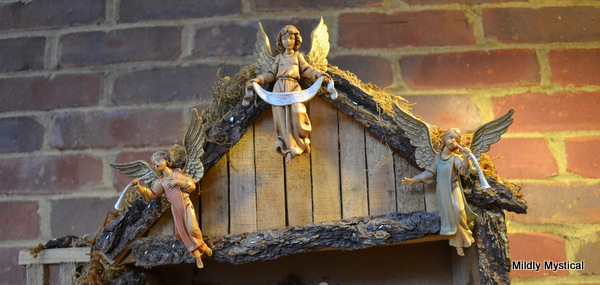 Our celebrations hold the desire to echo that story, to make love and good will manifest in the world. We look to our traditions for embodying that spirit, sometimes to the point of serving the traditions themselves more than the spirit they are meant to convey. But being with people we love and enjoying the things that make life good are at the heart of our preparations.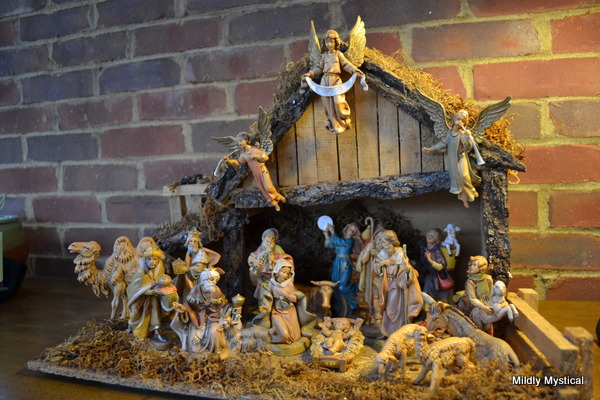 When the night is longest and we need it most, the Christmas story draws the curtain aside. It reminds us that heaven and earth are closer together than we think. During Advent we light candles for Hope, Peace, Joy, and Love, which banish the dark.
May that light shine out from the heart of all our celebrations.