For years, I have benefited from sharing dreams and exploring their interpretation in a dream group. In my ongoing training as a spiritual director, the art of working dreams is an important aspect of my education as well. This is not because dreams offer simple answers—there is rarely a clearly definable "meaning" of a dream. But nonetheless dreamwork puts me in touch with the issues at the heart of my life, showing me what's going on beneath the surface and helping me to grow in spirit.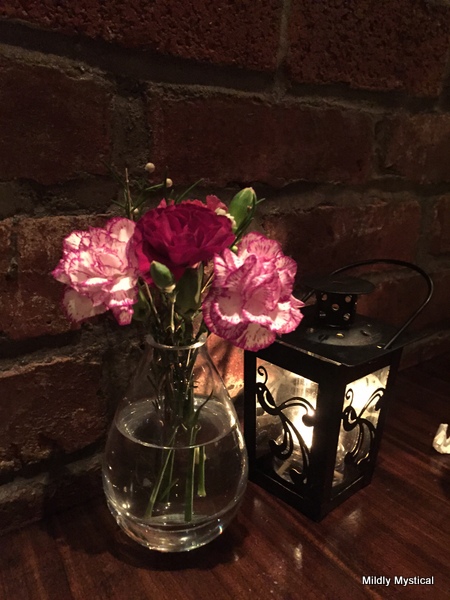 Dreams offer access to a place of wisdom within. This quiet center, present in all of us, offers a clear perspective on what's happening in our lives. It perceives how emotion colors what we see and understand, and how old patterns of thought and behavior affect the ways we live. This place of wisdom is tuned in to the forces that drive us—forces that have power over us, in part, because we are not consciously aware of them.
Our everyday awareness filters our experience. The waking mind often ignores details it deems irrelevant to our conscious priorities. But the unconscious mind takes everything in, and processes our lives at a depth we can't manage consciously. The wisdom of the unconscious notices what our everyday awareness overlooks. It makes connections between current situations and events from the past. Its insights have found expression in art and religion throughout human history. Just as our lungs know how to breathe, our inner wisdom knows the way forward. It is always urging us towards health and wholeness.
Every night in our dreams, we have access to how this inner wisdom reflects on our experiences and points in the direction we need to travel.
Yet dreams can be bewildering because they speak to us in the language of symbols. Dreams come through a part of the brain that generates images rather than words. Rather than offering a discourse on our way of moving through life, a dream will put us in a car. That car might be going too fast, or toiling up a winding road. It might be dilapidated and in need of replacement, or have a driver who isn't listening. As we explore the dream symbols and our associations with them, we learn the vocabulary of our unconscious. We sometimes gain insight by asking ourselves whether something in waking life feels like the situation presented in the dream.
Dreams do their work regardless of whether or not we consciously engage with them. But when we invite the insights of our dreaming mind into waking life, it's like opening a window to a fresh breeze. Dreamwork helps clear the air of our stale patterns of thought. As we notice how a dream describes, interprets, or responds to our experience, we grow more attuned to what's going on around and within us. To be more open to the message of our dreams is to be more open to the flow of life.
Our dreams can be an important tool for growth. They show where we might need to pay attention. They meet us where we are, allow insight into what we're ready to see, and always come in the service of health and wholeness. Dreams offer a natural and accessible bridge between the wisdom of the unconscious and our waking life. This allows our conscious awareness to become broader and deeper, and helps us live a more full and abundant life.