Most mornings this winter I've enjoyed oatmeal for breakfast. The kind that cooks on the stove is worth the effort for me, even though it means an extra pot to wash. Served warm with dried cranberries and a little brown sugar, a few chopped walnuts stirred in, it's a healthy and comforting brace against a cold morning.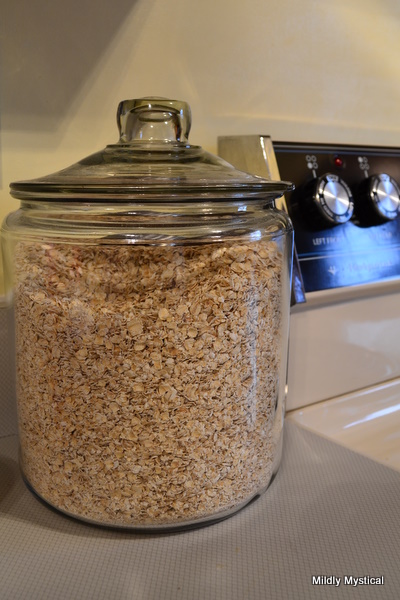 But with the welcome respite we're having from winter in Central Kentucky right now, I can hardly bear the thought of another bowl of oatmeal. All winter I've loved it; now I'm sick of it. Maybe it's really cold weather I'm weary of, but the guilt by association persists.
Poor oatmeal. A steady companion all these bleak months and now I don't want it in my sight. Don't need that remnant of the winter doldrums. It's hardly fair. I just opened a tall new cylindrical box and it may be next winter before I finish it.
Fresh fruit! Whole wheat toast! Even cold cereal sounds better. Yogurt! Or smoothies! So many possibilities on a sunny spring-like morning. It's spring fever at the breakfast table.
If the pangs over ignoring my faithful oats grow unbearable, I'll make them into cookies.
What kind of change are you looking for?