Winter seems endless about now. Even as the days grow longer, the snow piles deeper. With no discernable effect on the temperature, the returning light seems powerless over the season.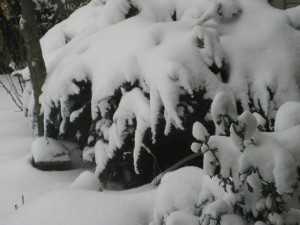 Yet exactly the right things are happening to bring life to a frozen landscape, even if the wintry scene appears unfazed. The earth continues its cyclical journey, progressing through the incremental changes that carry us into spring and the miracle of a new season.
But if spring were dependent on human motivation, it might be a different story.
If I committed to a vision and faithfully took a small step toward it every single day, I would want to see something happen. If I had begun a practice at the winter solstice, I would want to see some evidence of change by now. I would suspect I was wasting my time unless I could see some tangible result. Without that, I would probably be tempted to quit.
And then how would spring ever arrive?
I'm asking myself what small steps I need to be taking now. What does springtime look like for you, and what kind of steps might carry you towards it?