Ash Wednesday will soon be upon us—literally, if we attend a service with the imposition of ashes. Receiving the mixture of oil and ash in the shape of a cross on one's forehead comes with the reminder to "remember that you are dust, and to dust you shall return."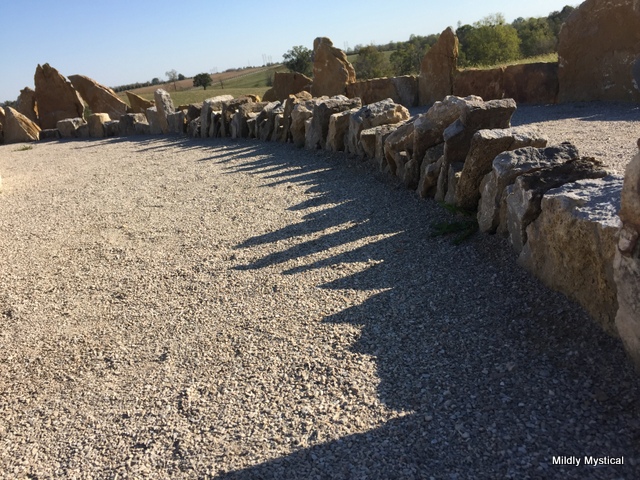 These words are part of a ritual I have long found meaningful even as I resisted what I took to be its message. But my attitude toward the Ash Wednesday service, with its stark reminder of death, has evolved over the years. I've moved from rejection of what I perceived as a dark view of life and death, to acknowledgment of death's inevitability, to appreciation of a ritual that honors the reality of our limited time on earth. But I've always thought of that return to dust as happening literally, at our physical death.
Last night I dreamed I was on my belly in a dusty yard, struggling to move forward without being able to raise myself up. I was without strength or power, in contact with the ground. I could see plants growing at eye level and I thought of the healing herbs I wanted to grow. Later in the dream I was walking, but cars zoomed by leaving me in the dust.
I woke from the dream with a sense of vulnerability, yet feeling oddly peaceful. As I worked with the images from the dream I felt a shift occur. My experience of dust in the dream opened a new way of understanding the dust proclaimed in the Ash Wednesday liturgy.
Returning to the dust doesn't happen only at our death. We return to the dust over and over as life knocks us off our feet. It feels like a defeat, which it is: a de-feat (or even de-feet), not something we accomplish but something done to us, something we endure. Some power outside our control brings a new reality we wouldn't have chosen. Our plans and expectations turn to dust, and life as we know it is over.
But in the dust we're back where we came from, supported by our connection with the earth. The word humble has the same root as humus (Latin for soil) and human. In the humility of experiencing our limitations, we find ourselves supported by a greater strength.  Being humble puts us in touch with what Paul Tillich called the Ground of Being. Our vulnerability brings us into contact with the real support life offers, as opposed to the illusory supports we try to create for ourselves.
Finding ourselves in the dust is a blow to the ego but growth for the soul. It grounds us and helps us remember who we are. On the ground we're in the place where life is rooted and healing herbs grow. We experience the solidity of the earth upon which we walk. We remember our dependence on it, our oneness with it. And throughout our time in this world, the earth strengthens us as we regain our balance and rise again.
The ritual of Ash Wednesday's imposition of ashes is a reminder of how brief our lives are. But it also speaks to the many times we find ourselves in the dust over the course of a lifetime. In those times the dust can be a place where we encounter the grounding and strength always supporting us. In the dust we encounter the essence of life and of ourselves. Ash Wednesday isn't the dismal ritual I once thought it was. Rather, it points to how the heart of life is often hidden in the places where we least want to look.