We don't just have a body, we are embodied. Christianity itself is centered on embodiment, with the incarnation of God into fully human form at its heart. Our bodies are central to who we are and how we experience this life. It makes sense that our physical selves would be part of how we pray.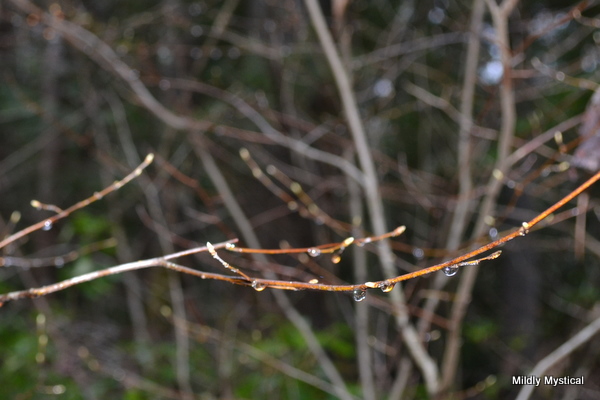 It's easy to get the idea that prayer is something we do in our heads, but sometimes what we need most is to get outside of our heads. Often when we place our bodies in an attitude of prayer, our hearts and minds will follow. Physical practices can help in getting out of our own way, in emptying ourselves enough to receive some spiritual nourishment.
There are many ways of cultivating a prayer life that incorporates the body. Singing, walking, dancing, gardening—practices that involve movement, the senses, or the breath can help us feel close to God when we enter prayer through them.
Praying in a different posture can bring about a fresh experience in prayer. The position of our bodies affects how we think and feel. Craig Dykstra, author of Education and Christian Practices said, "You can know things on your knees that you can't know sitting in a chair."
Even a simple gesture can make a difference. Praying with hands extended, palms up, offering to God our problems and ourselves, is a physical manifestation of a spiritual attitude. It helps us remember what we want to do. Praying with hands extended, forming an empty cup, ready to receive what God intends for us, is another way to reinforce the spiritual openness we want to bring.
Solitary physical work can be another opening to prayer. Tending the yard, doing laundry, cooking, even filling the gas tank—all can be an opportunity for prayer. We can offer thanks for the strength to do the work, and ask for the ability to work generously. We can use it as a way of noticing the interconnectedness of our lives, praying for those who will benefit from the work we do as well as those whose work has allowed us to accomplish what we're doing.
And finally, placing ourselves in a different setting can help us step away from the noise of our lives and enter into prayer. We don't have to go into the woods, or to the beach, or to a quiet chapel to pray, but it can help. We are affected by our surroundings, and so is our prayer life.
What helps you to feel the presence of the divine?