Ecclesiastes is the source of a beautiful passage that has been on my mind in recent days: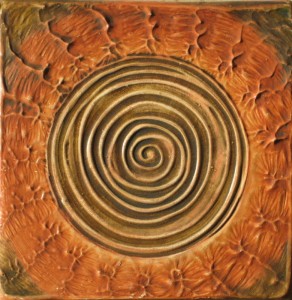 For everything there is a season, and a time for every matter under heaven:
A time to be born, and a time to die;
A time to plant, and a time to pluck up what is planted;
A time to kill, and a time to heal;
A time to break down, and a time to build up;
A time to weep, and a time to laugh;
A time to mourn, and a time to dance;
A time to cast away stones, and a time to gather stones together;
A time to embrace, and a time to refrain from embracing;
A time to seek, and a time to lose;
A time to keep, and a time to throw away;
A time to tear, and a time to sew;
A time to keep silence, and a time to speak;
A time to love, and a time to hate;
A time for war, and a time for peace.
These words may sound familiar if you know Pete Seeger's, "Turn, Turn, Turn" from the popular recording by the Byrds. The words set to music convey a beautiful sense of everything held safely by the author of life.
This passage is around 2500 years old, but it speaks timelessly. Its wisdom is in accepting the variety of circumstances and challenges that arise as life unfolds. It passes no judgment as to what is good and what is bad; what should be sought and what should be resisted. It's a radical kind of acceptance that differs from resignation or passivity as a response. It's about not wasting our energy in trying to deny how things really are.
No single approach is right all the time. Life is too changeable, its phases too fleeting. What's required of us in one stage may be all wrong in another. It doesn't mean we were wrong before or that life mistreats us when it requires something new. We spend years raising children who will leave to make lives of their own. We devote ourselves to careers that eventually come to an end. We expend ourselves on work that is all too soon forgotten. Yet life goes on. Perhaps we have always cast away stones, but we may be required to gather them together, regardless of how strange it feels. If we've spent our lives in silence, it may be time to speak, as uncomfortable as it may be.
We don't make the seasons in which our lives unfold, and it is beyond our power to change the forces that are so much bigger than we are. Life flows through us, manifesting in different ways at different times. We try to respond to the needs of the season, giving ourselves over to what the time calls for.
Ecclesiastes consists of "The words of the Teacher." The title given to the speaker is a translation of the Hebrew Qoheleth, which is sometimes rendered "Preacher." The Teacher, or Preacher, reminds us throughout the book that everything changes, everyone dies. Nothing is permanent; no one is spared. The flow of time and seasons carries us in ways that are non-negotiable. Within our lives we make choices, but the context in which we live them is given.
The Teacher also knows that ultimately we can't get ahead. We don't beat our fellow players or the game. Life is bigger than we are; all we can do is live it. "Vanity of vanities," laments the Teacher. "All is vanity." Yet in spite of the frustrations and reversals that make up so much of our days, he sees that God grants the gift of enjoying life.
The Teacher of Ecclesiastes has more questions than answers, which is probably why I love the book. What he does know is that we are given work to do, and our best hope is to find enjoyment in it. Be humble. Be grateful. Do what we can. Fix what we can. Let go of what's out of our hands. Accept both our lot in life and the gifts from God that allow us to take joy in it.
What kind of season are you living, and what kind of work does it hold?