Some of the important people in my life ask for prayer when things are difficult. Others ask for positive energy or healing thoughts when they are in need of support. Both are asking for spiritual support, but in different ways.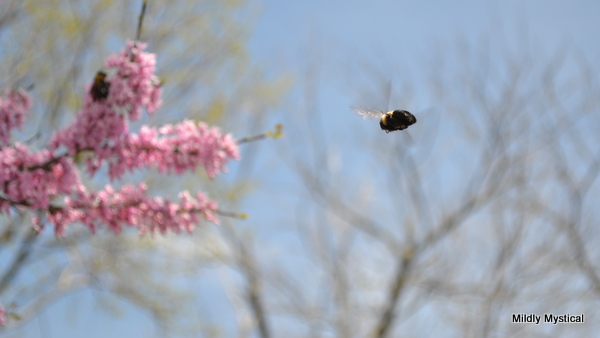 There are good reasons for not using each other's terms. Religious language may be associated with a world view so painful or constricting that a person rejects the language, the church it came from, and even what it refers to. Yet someone who rejects "prayer" may respond with warmth and love when the request is to "send good thoughts." The value of the spiritual connection remains, it just needs to be seen in a different context, with a new way of being expressed.
On the other hand, shared language is part of what forms the bonds of a community. Within a community for whom prayer is a positive and meaningful shared experience, to ask for prayer is to make reference to what is held in common. To use another term would be to place oneself outside that shared experience and strain against the community's identity.
So the language we use says something important about who we are. The difference in language reflects a difference in where we find meaning and belonging. But despite our differences, we share a need for the spiritual support of others. Regardless of how we express it, we know that we are connected in a spiritual way and that our connection matters.
I don't know how prayer works. But I trust that we are connected to a level of reality beyond the physical world. Even the physicists tell us that beneath the appearance of things the world is made of energy. Some of that energy manifests as material objects, but matter is not the solid reality that we think of it as being.
Physics is offering us new ways of understanding creation and new metaphors. We are energy, we are connected to the energy around us, and connected to others through this energy. Our actions, our thoughts, and our love have an effect on the web of reality, the field of energy, beyond us. When we pray for others we are connected to them. Prayer directs our thoughts, our actions, and our love toward where they are needed, and puts more than we can know into motion.
There may be additional things we can do for the people we pray for. Thoughts, actions, and love can be directed in many practical ways. But prayer is an important means of putting energy into motion, of being connected. Many things can be prayer, or can be done prayerfully. Packing a box of supplies for people who need them as we direct our compassion toward them can be prayer. Bringing love and concern and hope for those who are suffering as we prepare food, or visit a hospital room, or write a note, can be prayer.
Whether we call it positive energy or prayer, this way of sharing love and strength is an important part of caring for one another. It helps to know what kind of language is meaningful to the person we're talking to. But whether we say, "You're in my prayers" or "I'm sending positive energy your way," we're talking about a spiritual effort. Making that commitment means we care, we want to help, and we will add our energy to the spiritual network that sustains them. Its workings are a mystery, but the spiritual help we offer matters.
You might be interested in an earlier post, "What It Means to Say 'You're in My Prayers," or in "How to Pray for Another."